99.99% Uptime – Multiple Data Centers — Keeping you open for business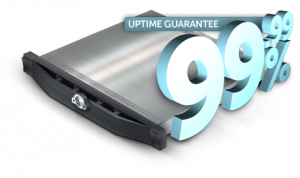 Rare among cloud-based VoIP providers – Our 99.99% up-time is backed by an industry leading SLA.
A phone system that isn't reliable can be frustrating and costly. Our solution is robust and reliable.
Backed by multiple data centers spread throughout the country and redundant systems – you can be confident in our network.
There is a reason why 97% of our customers would recommend our solution to a friend.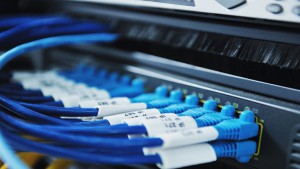 For failures with your local network or internet service we provide disaster recovery abilities which route calls to an external number automatically such as a cell-phone.
Hosted VoIP depends significantly on your internet as this is how the phones communicate to the world. If you have an internet outage, your phones will be down as well. If there is packet loss, jitter or poor bandwidth – the phones will have issues. The most important part to ensure reliability is to ensure your network is sound. For most customers with reliable high-speed internet you already have what is needed. We will be happy to check your network to ensure everything will run smoothly.
For those that require the maximum up-time, we can supply dual-WAN routers. These routers can switch to your backup internet connection should your primary connection go down automatically.
For installations with 5 or more phones it may be necessary to have a more powerful router with VoIP/SIP traffic priority. This means cheap mlb jersey China the phones on the network will get "first dibs" on the bandwidth needed to operate smoothly. If this is needed, we will be more here happy to order and setup this equipment.
IndyVoIP – Reliability Matters